Historical Village, tradition and art
The scattered Hotel "Le Dame del Borgo" came out from the desire to bring back to life the ancient and characteristics houses inside the medieval village of Sassetta with a new form of hospitality, devoted to the revaluation of territory and to the exploitation of the typical characteristics. Each apartment has a female name belonged to the madames from Sassetta.
The rustic apartments which make up "Le Dame del Borgo" they extend in the quaint paving alleyways, decorated with flowers and red marble sculptures inside the historic center of Sassetta, and surrounded by the Mediterranean scrub which sinuously embrace the little medieval village, giving a feeling of peace, serenity and relax. We thought about our scattered Hotel like a place to rest and recharge your energy, a possibility to experience the rediscovery of the traditional flavors, local culture, the fascinating surroundings and to try the thrilling thermal establishment in tune and in direct contact with nature. With out Hotel we want to make you feel the magic and the charm of our little Tuscan town in a quietness, wellness and hospitality scenery.
Our Apartments
"Le Dame del Borgo" are composed by 4 adorable apartments, stationed inside the little historic centre. The apartments are: Alfreda, Ariella, Angelica, e Flavia.
Services
Breakfast, lunch and dinner

"Le Dame del Borgo" has an agreement with the typical restaurant of the town to make you feel our hospitality in the best possible way and to really discover the everyday life in this little but gorgeous town. Our guests will be able to benefit from particular coupons for the services within the locals whose we have an agreement with.

For breakfast we thought about giving you two choices between a sweet breakfast or a continental breakfast.
Breakfast will be served from 8.30 am to 10.00 am.

Breakfast served in the apartment by appointment

For a stay with half board treatment or a full pension you are free to choose, every day, in which of the two restaurant you would like to eat with a typical gastronomic proposition which changes every day:

ART CAFE WINE BAR ROMA

Via Roma 40. Info and reservations: Tel :+39 0565 794266

TRATTORIA IN PIAZZETTA

Piazza del Plebiscito, 17. Info and reservations www.trattoriainpiazzetta.com tel: +39 0565256931
Linen: Set of sheets and towels with weekly changes

Small bed and booster seat for children.

Check-in after 14:00 / Check-out before 10:00

Wi-fi

Agreement upon "Le Terme di Sassetta" a thermal service, locals small shops, Parks of Val di Cornia and Centro Guide Costa Etrusca

Grocery Delivered

Pet Friendly
Why Choose Us
Beautifully renovated apartments
Located inside the pictoresque historical village
Just 3 km away from the Sassetta Thermae
For a relaxing vacation
Strategic location for reaching the art cities of Tuscany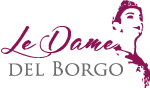 Le Dame del Borgo are situated in Sassetta, one of the township of the high part of Val di Cornia.
Province of Livorno, Tuscany.
RECEPTION: Piazza del Plebiscito, 31
zip code 57020, Sassetta (LI).
Le Dame del Borgo is a member of the Italian National Association of Dispersed Hotels

Proud of our guests reviews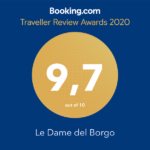 We enjoyed the nice location of the apartment, together with its clean large rooms. The full availability of the host during all of our stay has been highly appreciated. Taking a step back, it has been very fast and neat the process of check in.


Nice apartment near the historic center of picturesque Sassetta, bars and a shop nearby. Perfect for bike riding and enjoying Tuscany. Next time again! 🙂